My spice blends are crafted, drawing inspiration from my forays into the breathtaking neighbourhoods of this beautiful city. Each neighbourhood has its own unique story to tell, and these stories fuel the creation of my unique blends. Welcome to East Van Sass.
Get my EAST VAN SASS for $12.00 (3.3 oz). Send me an email, text, or message on any socials.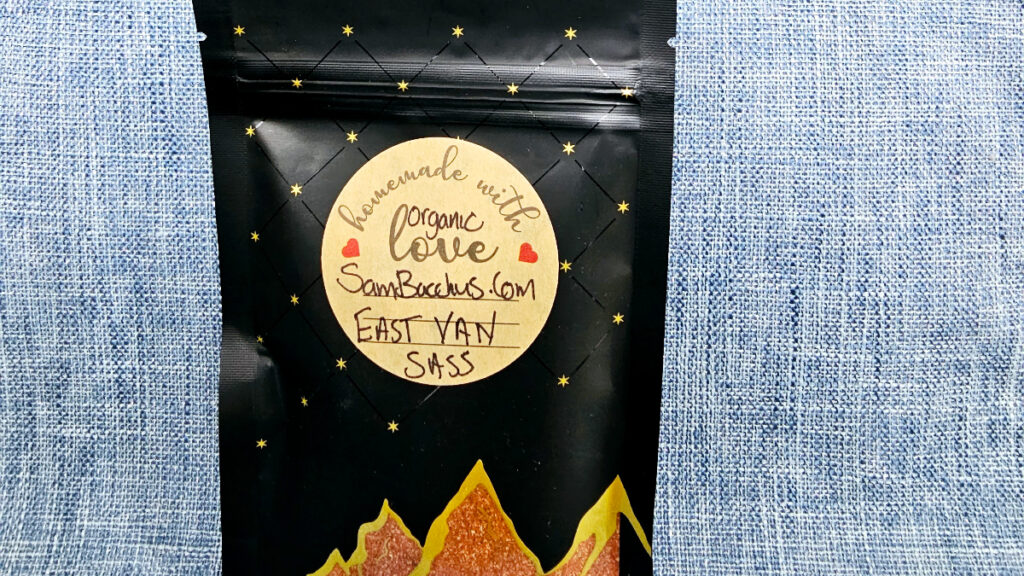 This sassy high maintenance spice creation likes to think it is low maintenance. With an extensive mashup of spices, herbs and Van Isle salt, with its core of sassy heat, this blend can kick any dish up a notch or three.
Ingredients – Paprika, onions, garlic, celery seeds, thyme, parsley, cayenne pepper, basil, smoky chilli, black pepper, Vancouver Island salt flakes, Mediterranean sea salt
This is like a Cajun mix, so use it when you are craving something with heat and herbs, for example I love to use this mix in all my classic Cajun dishes like jambalaya, gumbo, Etouffe. And I adore this mix on chicken, halibut, any kind of fish and prawns too!
When it comes to food I believe in 3 major things…Accessibility, Sustainability and Affordability. These are the foundations of food security, and therefore we should think of this tripod as our mantra when we shop. Additionally, we could demand clean unadulterated foods, if and when possible.