Sauces from steamy rainforests, to the cobblestone streets of Europe's ancient cities, and all the way to the pristine beaches of tropical paradises, every corner beckons with its own mouth-watering foods and brilliant condiments.
Get my Malaysian Sambal for only $24.00 (230 ml). Packed with organic goodness, and far out Eastern flavours makes this sauce is ahhh-mazing. Send me an email, text, or socials message, or just go ahead and call me.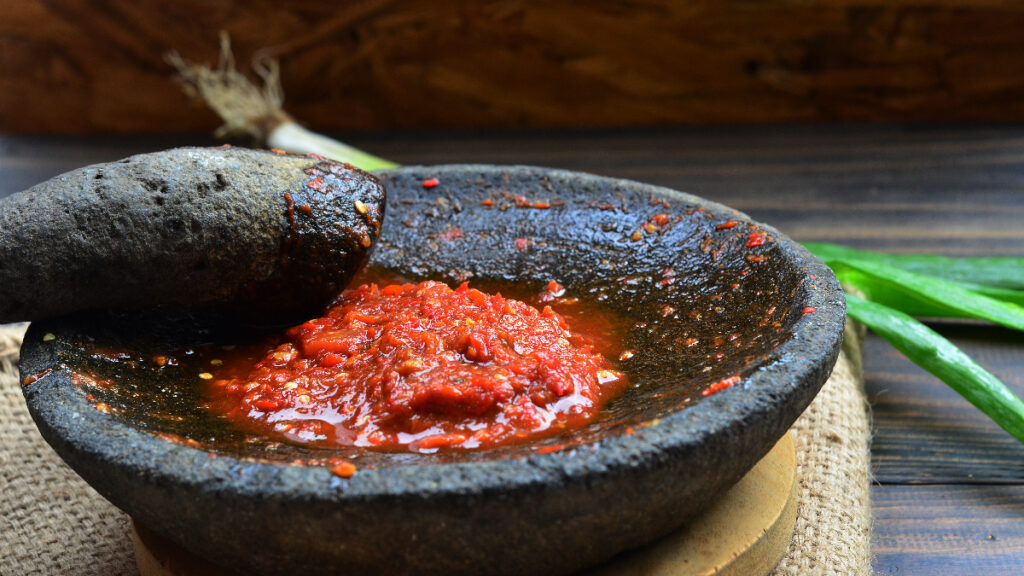 My Sam-Sambal with its bold and complex flavours is an ode to the diversity of the nation where they celebrate their cultural heritage in a single condiment. My Malaysian Sambal brings the heat, tang, umami and history of Malaysian gastronomy…in a bottle.
Ingredients: Fermented shrimp paste, onion, garlic, chilies, lemon, olive oil, tomatoes
From savouring aromatic dishes in bustling night markets, to indulging in the bold creations of chefs, my delightful culinary travels take me to the realm of food nirvana. I am so happy to share these moments-in-a-bottle with you.
A few ways to use your spice blends according to thekitchen.com
Fish or meat: Speaking of fish, this is another easy way to use any spice mix. Coat fish fillets, rub into a steak, or sprinkle liberally on chicken before cooking.
Popcorn: The first, and easiest, way to enjoy almost any spice or spice mix! Sprinkle on freshly-popped popcorn.
Roasted vegetables: Another easy way to play with a spice mix is to toss it with roasted vegetables. I usually do this halfway through the roasting, so the spices don't scorch in the oven.
Stirred into creamy soups: Add a dollop of spices to creamy butternut squash soup, or to lentil soup. Start small and add more if you find you love the flavour.
Egg salad: Curried egg salad is a thing for a reason; it's really good! Try other spices in egg salad, too; the fat of the dressing is a great vehicle for taste.
Salad dressings: I like to add spices to a basic vinaigrette.
Stir into yogurt for an easy sauce: Mix a half teaspoon of any spice mix into a cup of plain yogurt. Taste and adjust upwards as desired, then use as a sauce for vegetables or fish.