This Guyanese-influenced Mussels Recipe is bursting with the flavours of the local produce of this South American country. Creamy coconut milk, aromatic cumin, and the fresh citrusy aromas of limes creates a dish that will take you away to a warm and breezy tropical getaway.
Although Guyana is situated in South America, it has a rich Caribbean-like heritage, which translates into a Caribbean food fusion of influences from Africa, India, Europe, and of course the local indigenous people. These mussels are grown right here in British Columbia, while the sauce is influenced by a typical fresh-fish stew served up in that faraway subtropical land.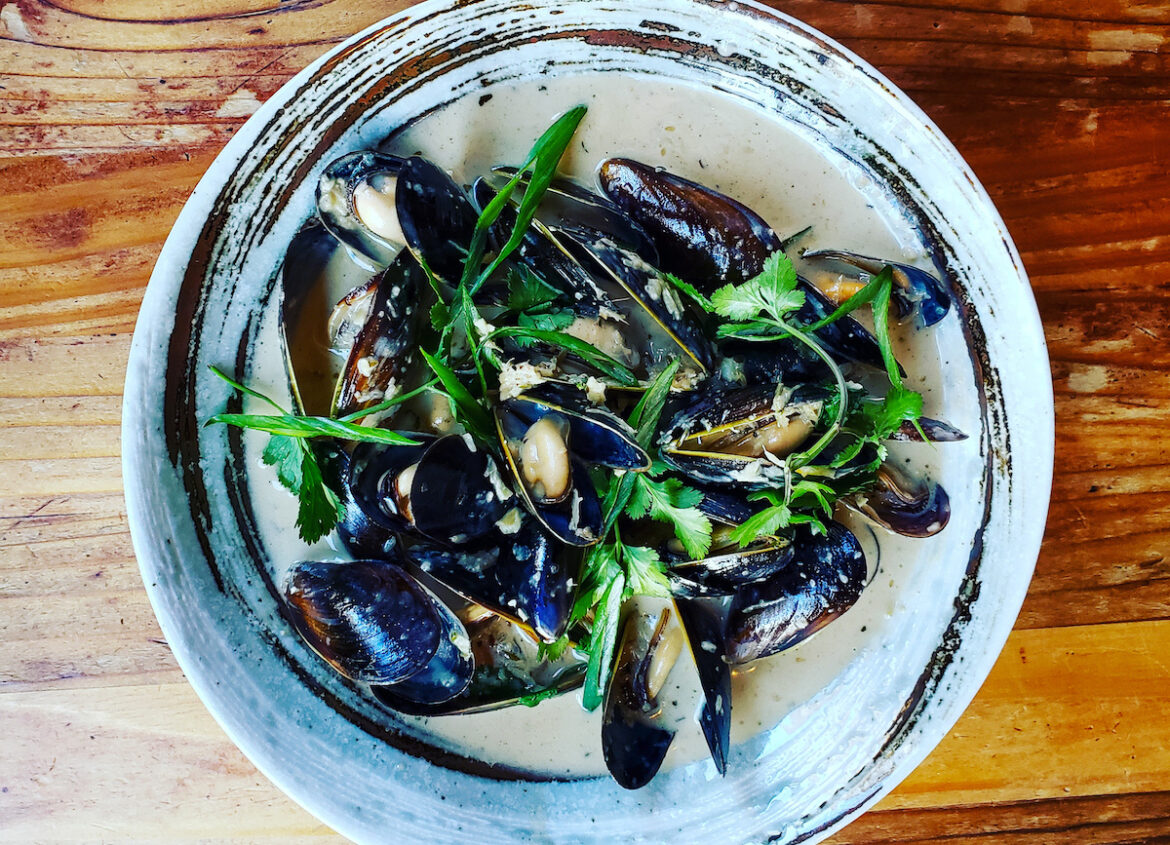 Ingredients
2 lbs mussels, scrubbed and set aside in cold water (discard any opened mussels)

2 tablespoons coconut oil

½ teaspoon ground cumin

The seasoning: toss the following 4 ingredients (add a couple of tablespoons of water if needed) into a food processor and blitz well. Set aside.
2 small Shallots
3 cloves garlic
1 chilli
1 head green onion
2 cups light coconut milk

1 cup chicken broth

2 lime leaves

1 bundle cilantro,

1 lime, to finish
Instructions
Heat the coconut oil, add the pureed seasoning and stir well. Add the cumin and let it roast for a few seconds.

Gently pour in the coconut milk and chicken broth, whisk with a whisker. Add the lime leaves, and bring the broth to a gentle simmer.

Now add the mussels, cover to allow the broth to return to a simmer for 3-5 minutes.

Remove the pot and let it rest for a minute.

Pour the mussels and sauce into a large bowl, scatter the cilantro atop, and squeeze the lime juice over everything.

For a truly Caribbean experience, serve with fried ripe plantains, and soft-buttery dinner rolls.
Notes
Discard any unopened mussels before serving.