This Greek sea bass ceviche of Carpaccio-thin slices of sea bass, citrus and olive oil is simplicity at its finest.
Thea Thalassa, Piraeus
Address: Akti Themistokleous 344, Piraeus 185 39, Greece
Phone: +30 21 0413 2070
Note: The following creation is not the actual recipe of Thea Thalassa's but it is as close as I could get it, based on my memory of the flavours.
Eating fresh seafood at Thea Thalassa Taverna, on the shores of the Saronic Gulf close to the port of Piraeus, is an experience everyone should have at least once.
It was one of my most favourite day out, of course that had a lot to do with my friend, Anna the Architect and her partner Panayiotis the Teacher. They took me to one of their special places in Piraeus. Thea Thalassa is a seafood restaurant situated just above a locals' beach where people swim every day of the year. This is also where one can witness the most beautiful sunsets, while sitting on the patio sipping Raki and gorging on delicious seafood dishes.
Thea Thalassa's is your quintessential blue and white, pristine-clean, seaside taverna. The service is effortless, dishes appear in all its glory, and the swiped clean plates disappear but to be replaced with another well-presented dish.
There will be many recipes to follow, but please enjoy this Sea Bass dish that so impressed me with its carpaccio-thin slices of just-caught sea bass. The fish is infused with the sweet-tart juices of oranges, lemons and limes, drenched in the extra virgin olive oil and sprinkled with sea salt.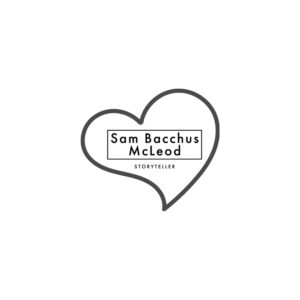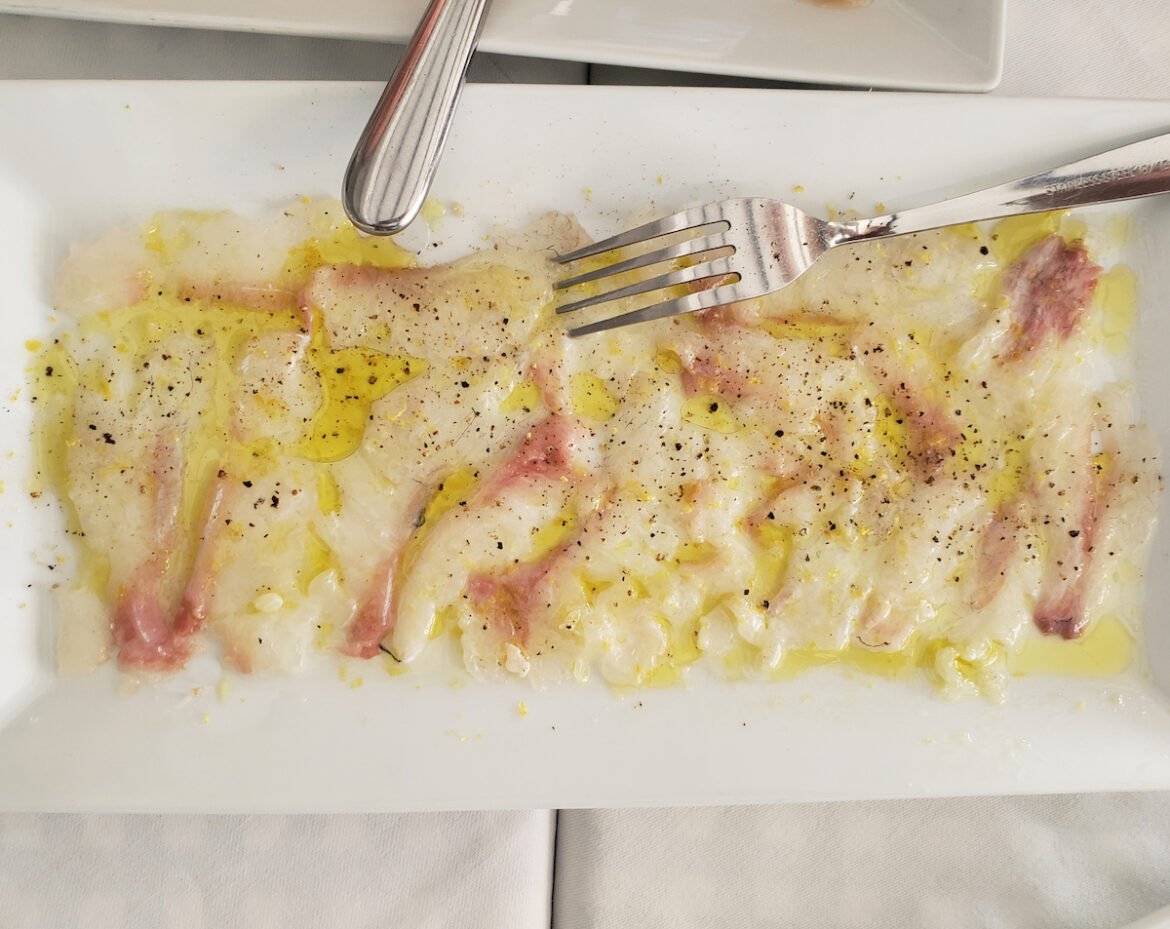 Ingredients
3 Sea Bass, skinless and boneless sliced (3mm)

3 limes, juiced

1 lemon, juiced

1 orange, juiced

rind of orange

rind of lemon

rind of lime

Salt and pepper to taste

Lots of olive oil
Instructions
Pour all the juices and zests into a small mixing bowl and mix well.

Single layer one-third of the fish into a bowl and pour on one-third of the marinade, repeat twice.

Cover with a plastic wrap. Make sure the film rests on the surface of the mixture so that the fish is always submerged in the marinade.

Refrigerate for 20-30 minutes until the colour changes to a pale milky-white. No more time, otherwise the fish will go rubbery if it is overcooked by the acid.

To Serve:
Remove from the fridge and strain into another bowl (to capture the juices).

Layer the fish on a plate, sprinkle with salt and pepper and pour olive oil over the fish, then spoon over two tablespoons of the marinade.

Serve with 2 wedges lemons, lots of Village bread, and a Marusi salad (made with romaine lettuce, spring onions and dill weed).
Notes
The time to leave the fish in the marinade for "curing" varies depending on the size of the thickness of the slices. Ideally cut it into thin slices of 3mm.