Banana bread is a universal staple. This low FODMAP and GF Banana and Blueberries bread is healthy and leaves you with a happy tummy.
FODMAP is an acronym, derived from "Fermentable Oligo-, Di-, Mono-saccharides And Polyols". They are short chain carbohydrates that are poorly absorbed in the small intestine.
Banana bread is a universal staple, every place I have ever visited serves up some form of banana bread. This low FODMAP and gluten-free banana and blueberries bread is healthy and satisfying, and will leave your tummy feeling very happy.
Whenever I host a dinner, there will always be a few gluten-intolerant folks, so I like to be prepared well ahead. This slightly sweet banana bread works throughout the whole meal for every course requiring a carb.
For example, I will serve small squares with the first course, or with the charcuteries' boards. And it will be served as a thin slices under a green salad with a tangy dressing. And finally, it will be dressed up and adorned with all kinds of sweetness to be served as dessert.
I used Cloud 9 gluten-free flour for this recipe, it is a great mix on its own or with your own creative additions like almond flour and sweet potato flours, the more the merrier. Load up on the blueberries, make sure they are plump ones to give the most juice to help moisten the GF bread. And the riper the bananas the sweeter the cake.
By the way, if you are on the Low FODMAP diet, here is a good fish curry dinner to try.
Bake until the edges are crunchy but not burnt, the cake will be mostly moist but with a little bit of lovely crumble.
I hope you enjoy this quick and easy bread. It is so easy to make and takes almost no time to whip up. Great for packed snacks, or a grain-y addition after your morning shake, pack a piece for your after-workout snack too.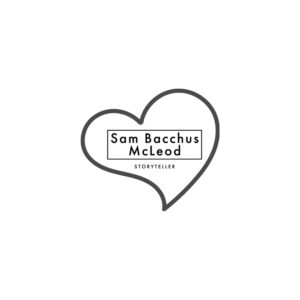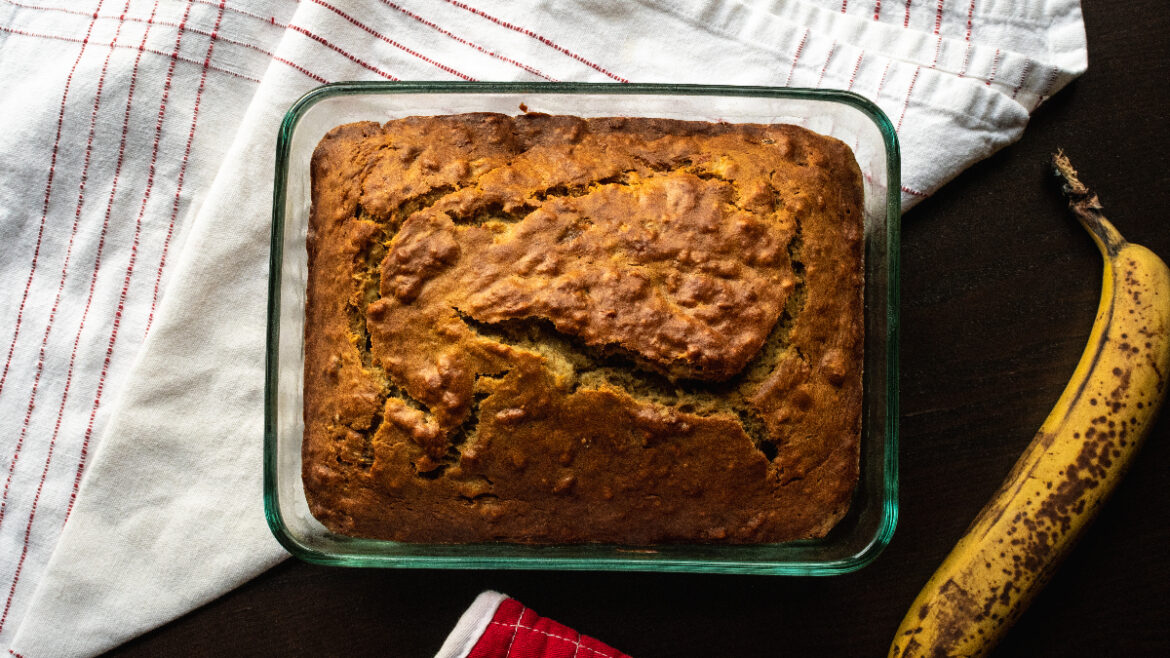 Ingredients
1 cup Cloud Nine Gluten-Free flour

2/3 cup Chestnut flour

2/3 cup Almond flour

1/4 teaspoon salt

2 heaping teaspoons baking powder

1/2 cup Greek Olive oil

1 large ripe banana, blitz to a puree with one cup water

3 large eggs

1 cup blueberries
Instructions
Mix the dry ingredients in a mixing bowl.

Make a hole in the middle, and add the oil, banana puree, and eggs. Stir well to combine all the ingredients.

Add the blueberries and mix gently into the batter.

Spread into a baking dish and bake in a preheated oven at 400 degrees for 20 minutes. Remove and let cool.
Notes
Low FODMAP Banana Bread is great to serve as a side dish with stews too.